1.51 Carats Blue Sapphire from Pailin
This very interesting Sapphire was cut from a very clean crystal and turned into a Tapered Baguette with trimmed corners. A very good stone to add to your collection!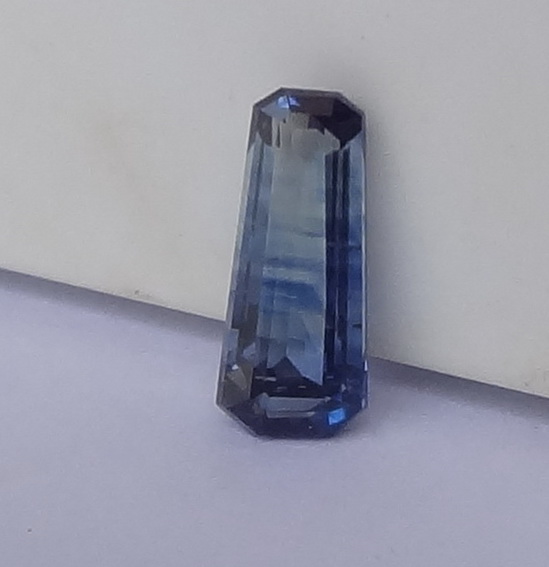 Description
Pictures taken indoors and outdoors, under shade or direct sunlight, with and without light or flash, so you can get an idea of the gemstone as realistic as possible.
Dimensions:
L 9.9mm / W 3.2-4.3mm / H 3.3mm
Treatment
Charcoal heated 30mn