You may not find the exact gem you want to buy in PailinGemstones website at the moment but don't hesitate to contact us for specific requests for we also act as agent for other lapidaries, Ruby and Sapphire mine operators, shops, suppliers and wholesalers from Cambodia and Thailand so we will probably find your gemstone, especially Ruby, Blue Sapphire, natural Blue Zircon, Peridot and all types of Garnets but also Quartz and quite a few other gemstones for which we have a wide supply.


recent gems in stock:

SUMMER ZIRCON SALE

SPECIAL DISCOUNT

ON ALL OUR ZIRCON GEMSTONES
Calibrated Orders:
Contact us if you want to buy calibrated lots and pairs of Ruby, Sapphire and Rhodolite Garnet but also natural and blue Zircon.

We have access to a great supply of all kinds of colors and grades by the carat or by lot, especially ruby and sapphire, the ones in the shopping cart are only a few examples.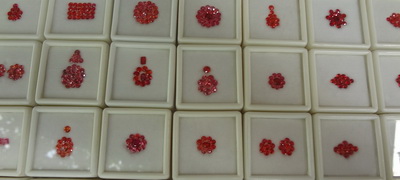 New photos are taken for each order because these calibrated lots of small or large size gems have a fast rotation.
We sometimes have great discount prices when at some periods the market is overloaded with certain stones, usually untreated zircon and garnet can be bought at very low rates when purchasing in bulk.
Existing clients please find pictures of your gemstones orders from the Chanthaburi Market here.