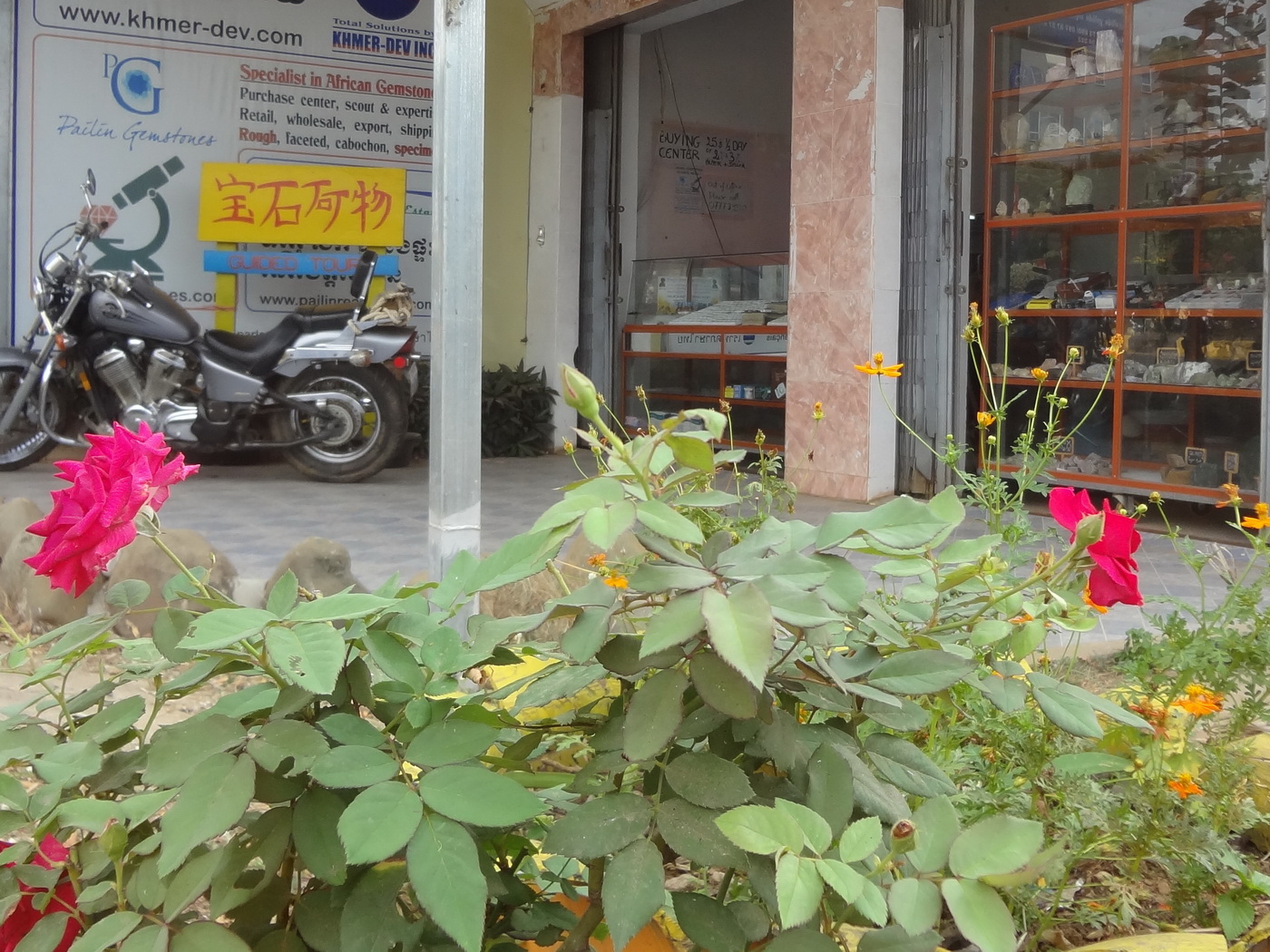 PailinGemstones.com operates under Khmer-Dev INC, a registered company with the Cambodia Ministry of Commerce.
Address: #43 Street 2.5,
Battambang, Battambang Province,
02000 Cambodia
Phone number: +855 (0) 777 83920
Company Registration ID: 01108011
WHAT YOU SHOULD KNOW BEFORE SHOPPING WITH US:
We do our best to take pictures that renter truthfully the color of the gemstones so we photograph under as many light conditions as possible in order to give the best possible idea of what the gemstone looks like in your hand. When possible we take pictures in low light, in shadowed sunlight, direct sunlight, flash and low light.
We never photoshop pictures nor videos.
Be aware of colors on various devices' displays: after opening the website from various devices and monitors it is evident that colors are not rendered the same depending on your display output. Out of all mobile devices and monitors we use the most faithful to gems colors is on our LG LED TV with standard settings while slight to significant variations are observed on our Samsung monitor, Acer Laptop, Samsung Tab and various handheld devices we tested.
Our gems videos are taken in a simple lightbox to that effect and they sometimes distort the colors slightly so we always recommend watching both the video and the images in order to understand the stone. When watching a gem video make sure that it's displaying in HD, the Youtube player sometimes displays lower quality image, make sure you set it to HD to see as much as possible of the gemstone.
Images of our gems corresponds to a x15 magnification loupe view: Photos are taken with a simple Sony Cybershot 16.2Mp set on "food" setting while videos are taken with the default "intelligent" setting. But the lense of thie camera is Karl Zeiss and it shows great details, usually much more than what the eye can see, so don't be put off when you see a small defect in the gemstone, consider that the image corresponds to a x15 loupe view.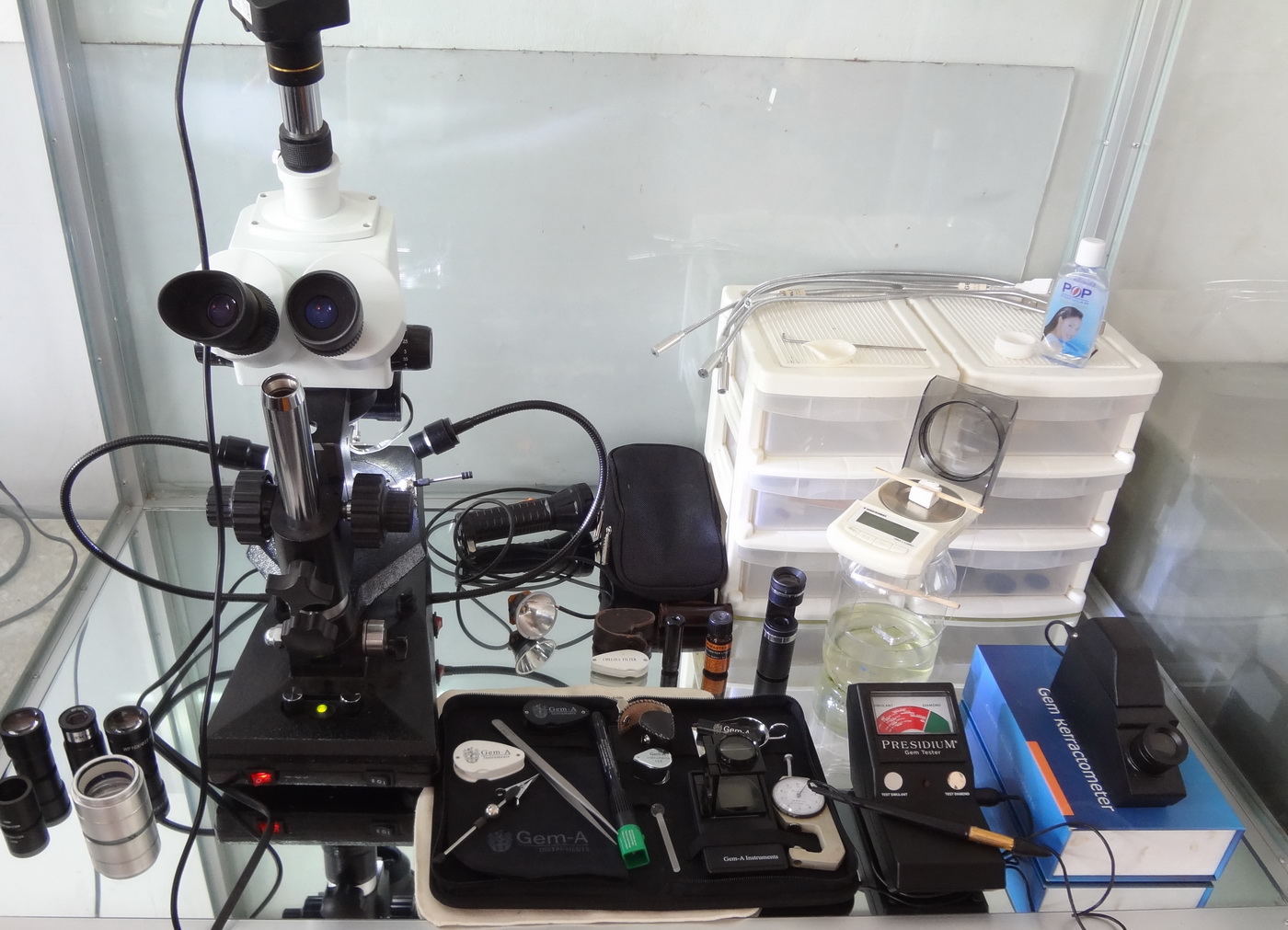 We don't produce our own certificates but thanks to our laboratory are able to indicate to our buyers that the gemstones we sell are natural and genuine, and in most cases if they have been subject to gem treatment or not.
For Ruby and Sapphire we can indicate if the gem was subject to heat treatment and in most cases if there are indications of light elements.
For gems identification or treatment assessment we have the following equipment:
- x5 - x150 Trinocular Darkfield Microscope
- Refractometer
- Dichroscope
- Dark Field Magnifier
- Conductivity Tester
- Chelsea Filter
- Spectroscope
- Polariscope
- Density Scale
We also have a better gemstone expertise for natural Zircon, Sapphire and Ruby.
Now if you're still reading this you may want to watch our latest gems videos: