SOLD 5ct+ 4 Colors Sapphire 10mm
This is a very peculiar gemstone for aficionados and collectors. This sapphire cushion seems bicolor but actually shows 4 colors: orange, yellow, green and a blue diagonal stripe. It is a 5.16ct sapphire from the Bangkatcha (Bang Kha Cha / Bang Kacha; Bangka Cha) mining region near Chanthaburi in Thailand.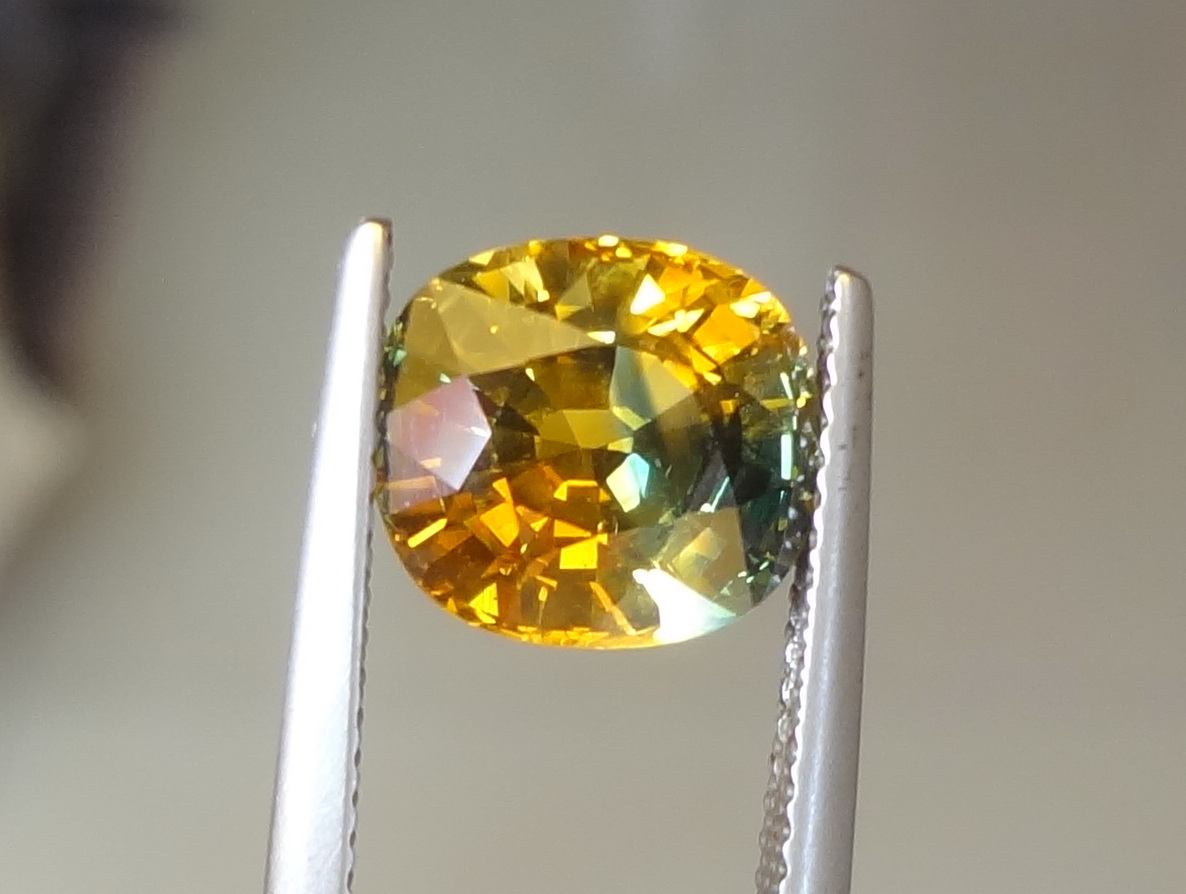 Description
Apologies for the tiny grain of dust at the bottom left of the table, it is 1 grain of dust, not a chip.
Gem's Weight:
5.16 Carats
Dimensions:
L 9.98mm / W 8.93mm / H 6.58mm
Treatment
Charcoal Heated
Origin:
BangKhaCha Thailand