Pretty .84ct Pink Tourmaline
Very pretty to the eye, this pink tourmaline is very clean and shiny yet has a small window due to its slightly flat pavillion, but this gives this gem a quite wide surface for a stone below 1ct.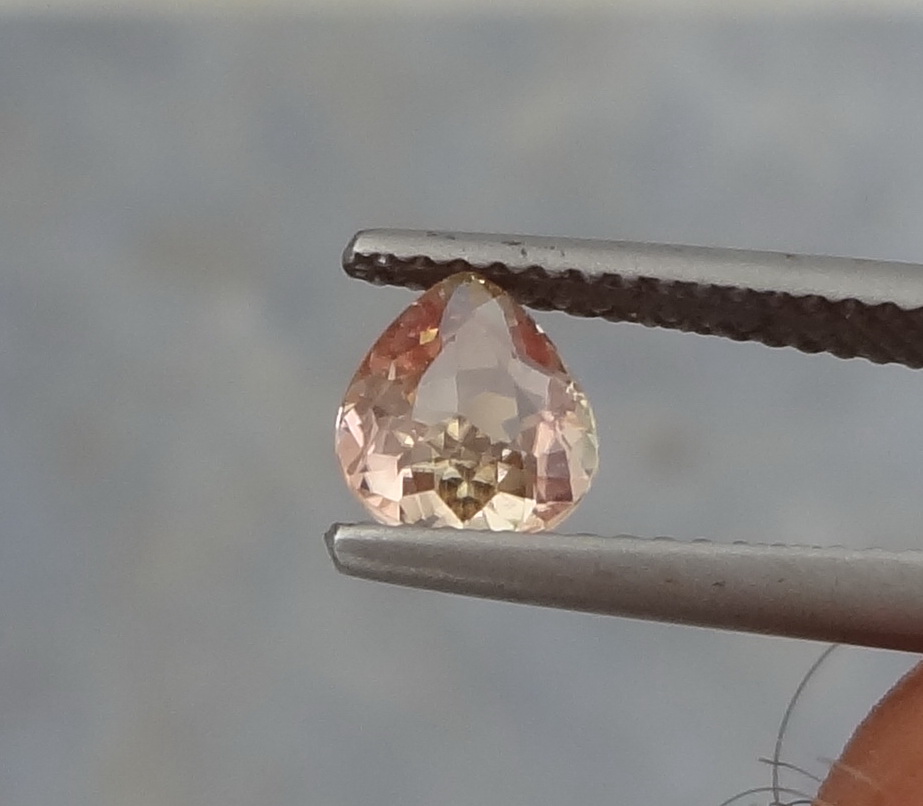 Description
The gem's images are not touched-up with photoshop nor taken in a professional studio.
They are pictures taken indoors and outdoors, with and without light or flash, so you can get an idea of the gemstone as realistic as possible. 
Dimensions:
L 6.85mm / 5.6W mm / H 3.4mm