C Grade Blue Zircon Baguette/Rectangle
Right below 6 carats this is quality C grade color blue Zircon rectangle / baguette. This Cambodian natural Cambolite is shining throughout from every direction. This is a medium size gemstone perfect for a ring or a pendant. It is perfectly clean and flawless with no inclusion or crack to be found, even at x10 zoom.
This is an excellent value for money, a cheap and affordable blue gemstone for a professional jewelry creator.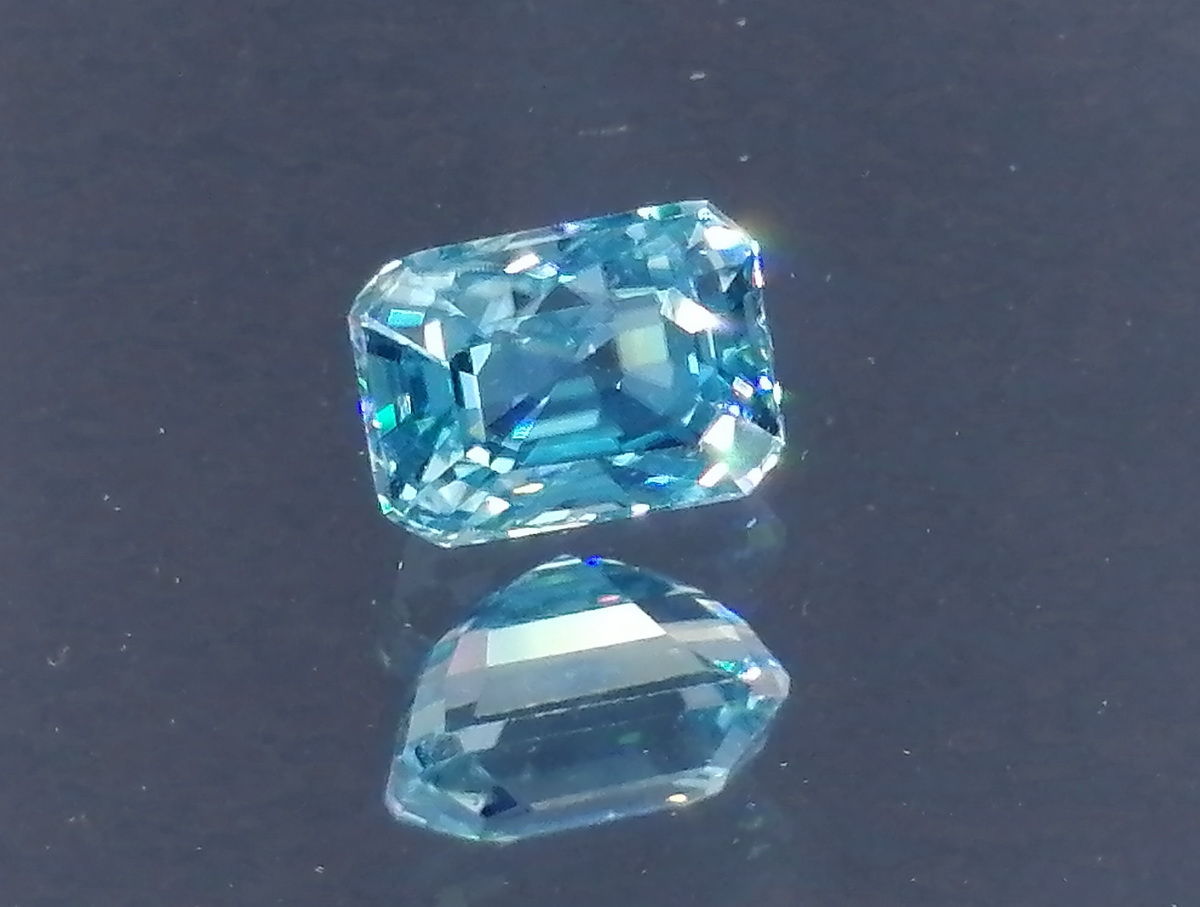 Quality and good value for money blue Cambolite gemstone, cheap supply for professional jewelry creators and producers
Gem's Weight:
5.90 carats
Dimensions:
L 9.91mm / W 7.20mm / H 6.59mm
Origin:
Rattanakiri, Cambodia
Treatment
Charcoal Heated