SOLD Green Tourmaline Wholesale Lot 9 Carats
THE PINK STONE IS NOT AVAILABLE ANYMORE. Discounted because the round pink was sold separately - Very affordable small lot of 9 pieces of green Tourmaline, green and orange-pink, most of them are clean, some have cleavage marks. Buy 1 at 25$/ct or all at 13.9$/ct, average size is 1ct,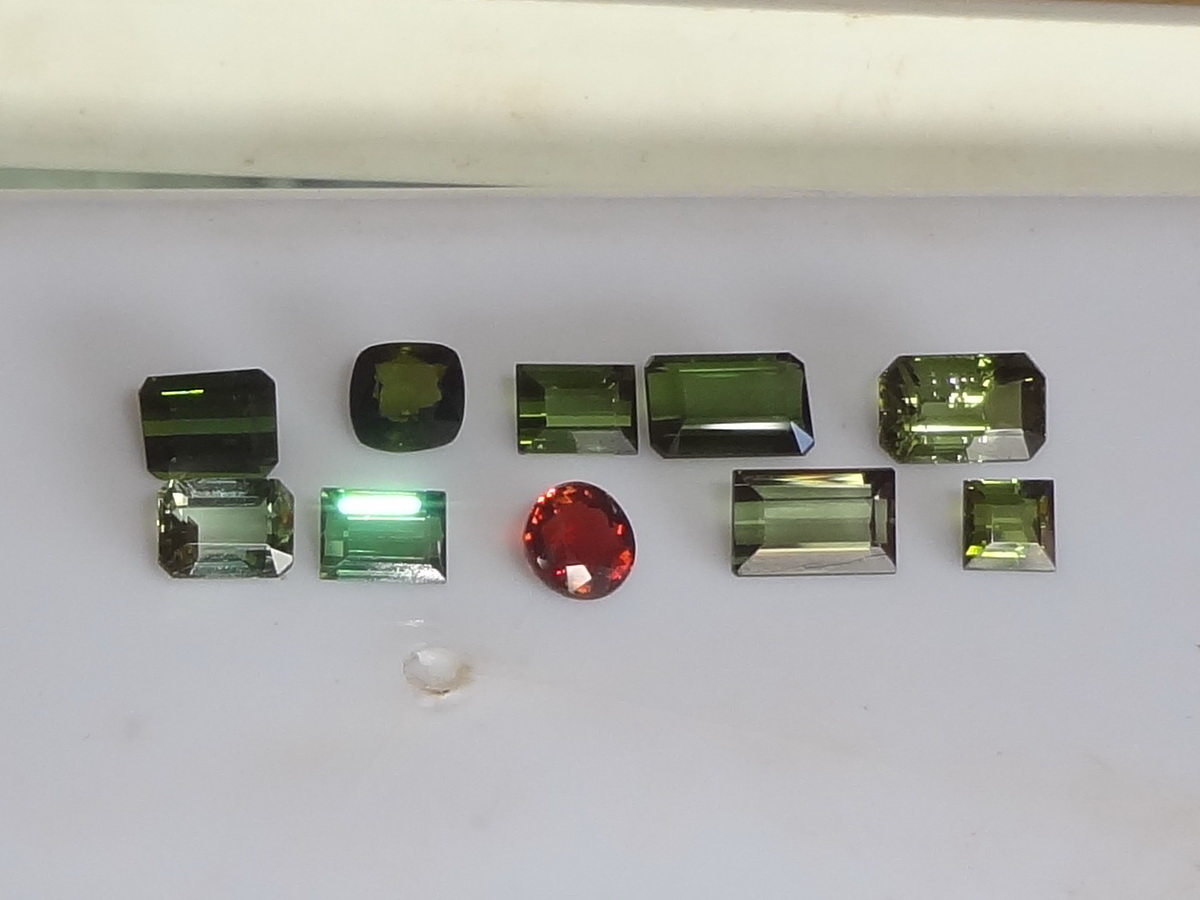 Description
Pictures with and without flash. 
Number of stones:
10
stone(s) in this lot