SOLD Color B+ Grade Blue Zircon Oval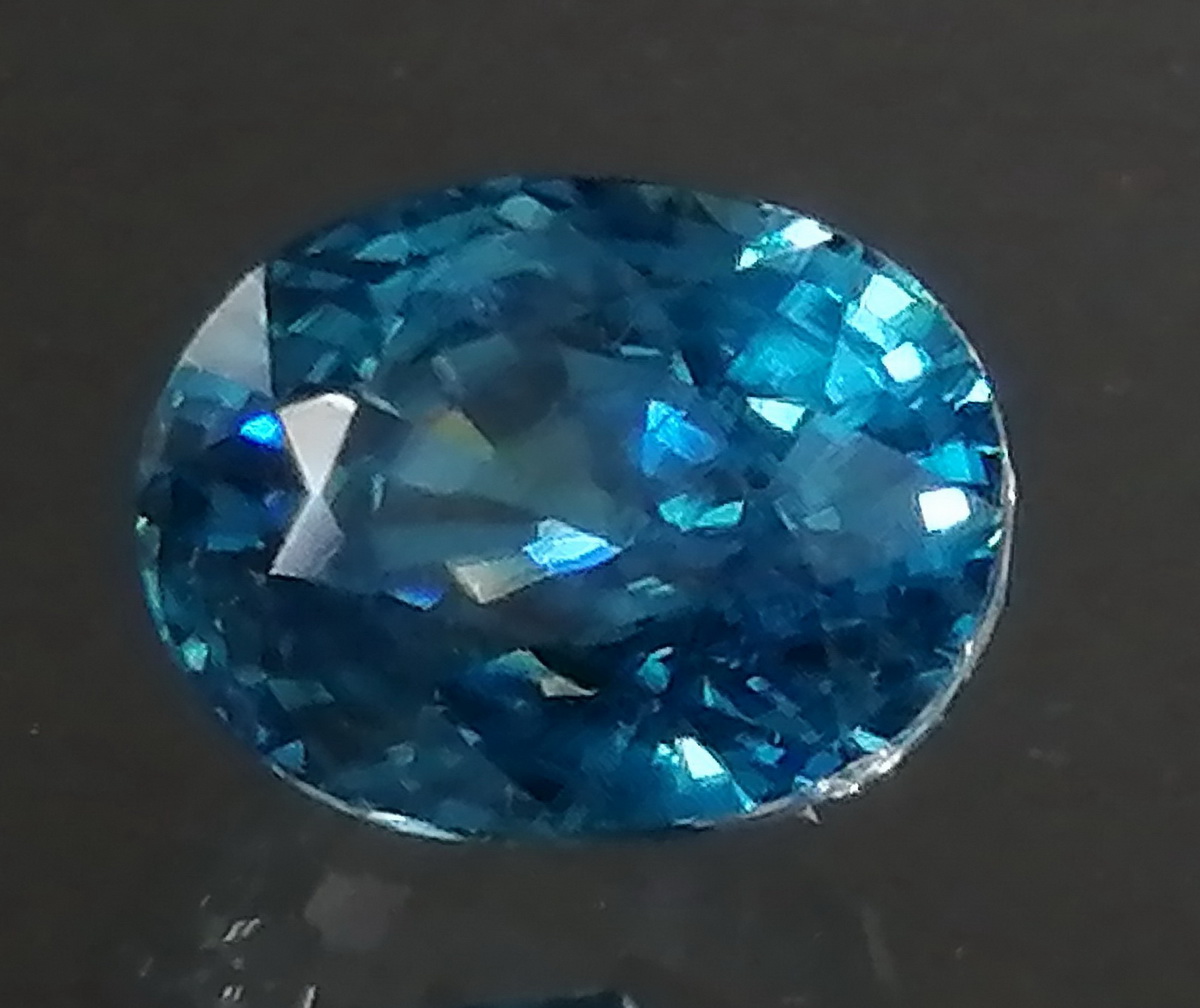 Once again, apologies for the grains of dust we can't seem to completely remove from the gemstone photos and videos.
---
Excellent quality B+ grade color blue Zircon oval. This Cambodian natural blue Zircon is shining throughout with a nice symmetrical shape. There are a couple of microscopic marks on the crown though absolutely invisible to the naked eye. This zircon appears deeper blue in several photos and the video than the actual blue. The blue shown seems A+ grade, the actual gemstone' blue isn't that deep, though it is a deeper blue than a common blue.

---

Origin:
Rattanakiri, Cambodia
Treatment
Charcoal Heated
Dimensions:
L 8.80mm / W 6.77mm / H 6.50mm
---